Pansies, Viola, Snapdragons, & More Arriving Weekly
Taylor's Landscape Supply is your one stop, local landscape supply shop!
Every week, Pansy and snapdragon flowers are being delivered to Taylor's Landscape Supply in Bluffton! Taylor's is the greatest spot to get all of your landscaping supplies. Taylor's has just about everything you'll need for a lovely yard and garden, including high-quality flowers and trees at reasonable costs that will satisfy even the pickiest customers! Whether you need us to develop a lawn or plant an entire field, we can help. Taylor's Landscape Supply has years of expertise creating beautiful gardens, and is always up for a challenge.
---
Taylor's in Bluffton welcomes everyone to come by and check out the new arrivals at any time. Some of the more exclusive recent arrivals include:
Pansies

Viola

Snap dragons
---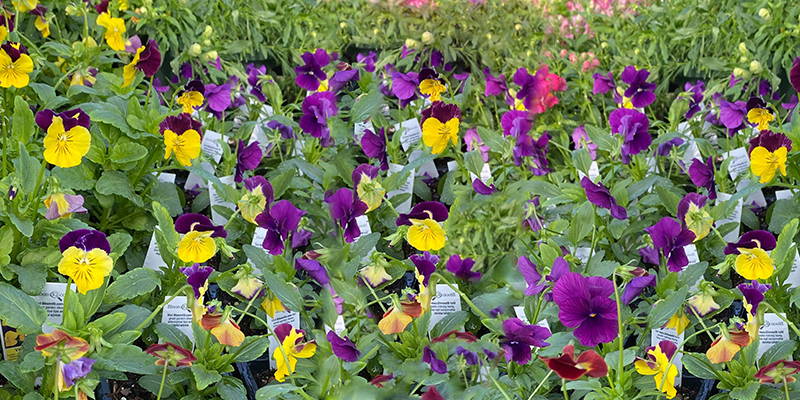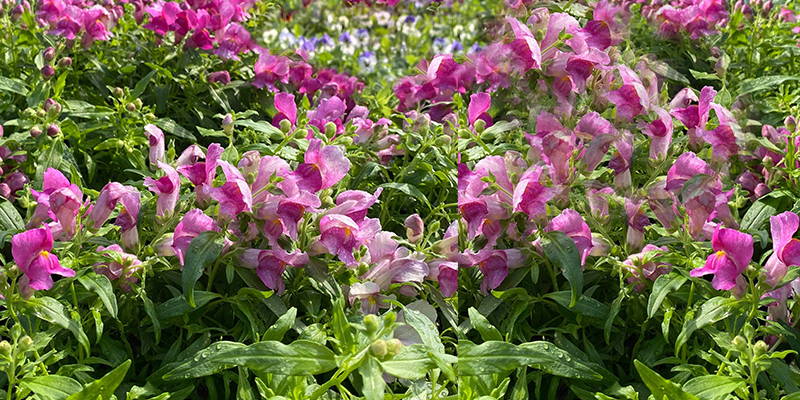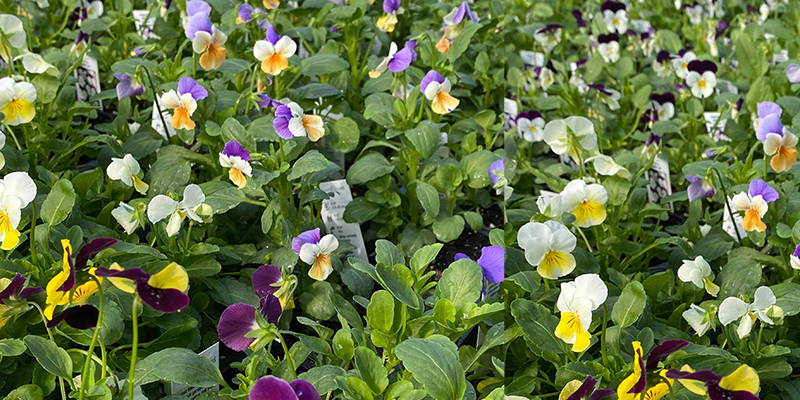 What are Pansies, and What Do They Look Like?
Pansies, which may be found in both spring and fall gardens, are stunning! Here's how to grow pansies and keep them blooming. Pansies have heart-shaped petals that overlap one another and come in a wide range of brilliant, beautiful colors and patterns.
Good for containers, borders, and as ground cover, they are a go-to flower for reliable color almost year-round. Pansies look pretty on their own in a monochrome scheme or in mixed colors; they also look pretty when planted with other cool-season flowers such as violas, primroses, trailing lobelia, and sweet alyssum.
---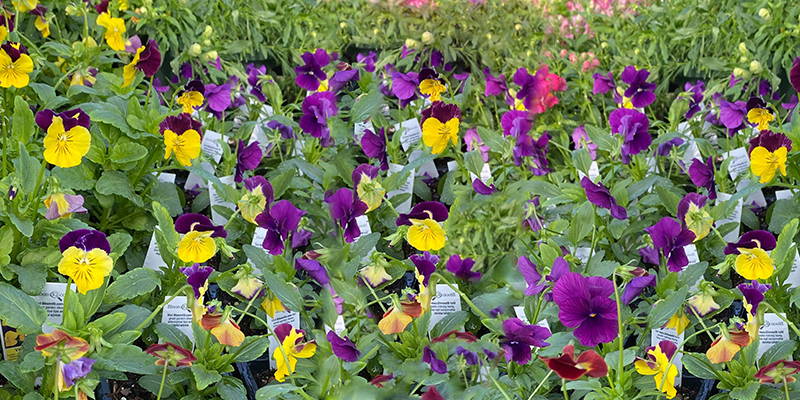 ---
Is Pansy an Annual flower or a Perennial Plant?
Pansy is a perennial or an annual, depending on the climate. However, because this plant prefers cold weather and becomes leggy in the heat of summer, most gardeners consider it to be an annual. There has been little success breeding heat-tolerant pansies that can endure high temperatures.
Pansies are surprisingly resilient in the face of cold temperatures. A single-digit temperature can harm them, but they will recover from even lower conditions. In the cold, if the blossoms decay, the plants typically survive and bloom again, making them a wonderful flowering plant for autumn and early winter color.
What are Viola Plants, and What Do They Look Like?
The Viola is a member of the Violet family (Violaceae), which grows in spring gardens throughout the world, where its tiny heart-shaped blooms are easy to spot. "Pansy" is often used to refer to the entire violet family, although the Viola is considered the smallest member of this huge species of flower and comes in a wide range of colors and sizes.
---
Is Viola an Annual flower or a Perennial Plant?
Violas are perennial, but they die out during the summer. Many people choose to grow them as annuals and replace them every year. If you can keep them alive until late summer, you may cultivate them for either spring bloom or fall bloom, respectively.
---
---
---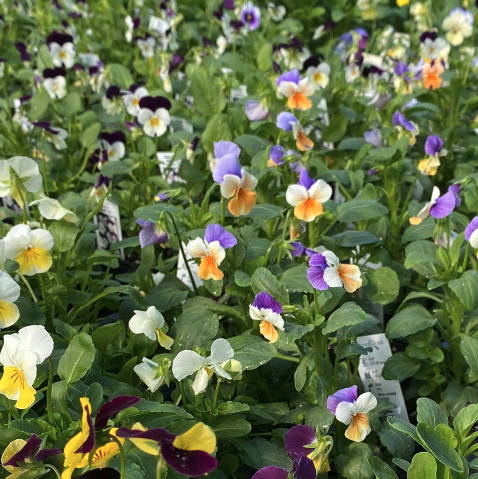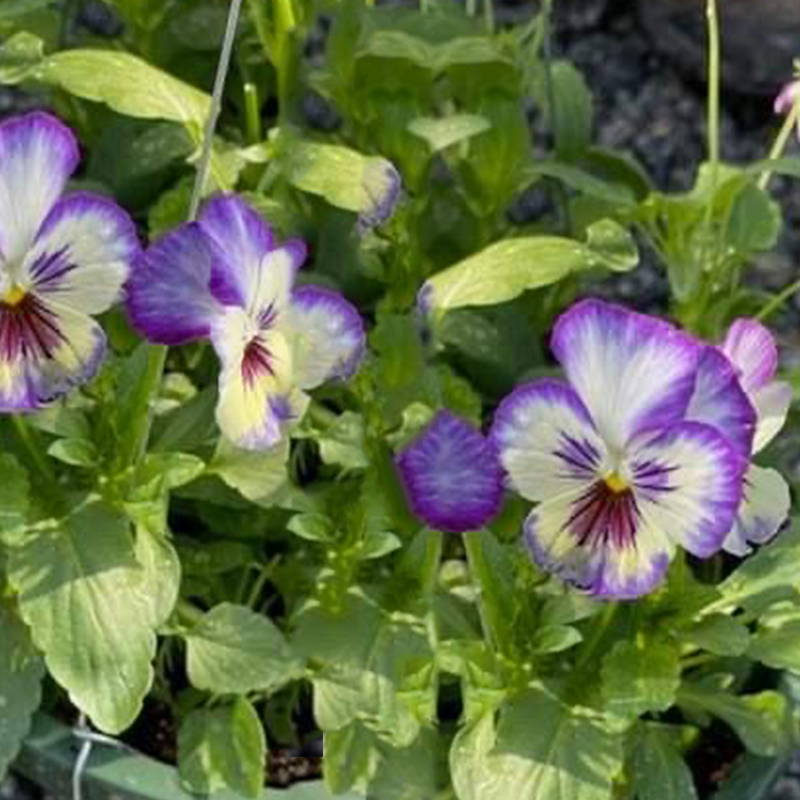 ---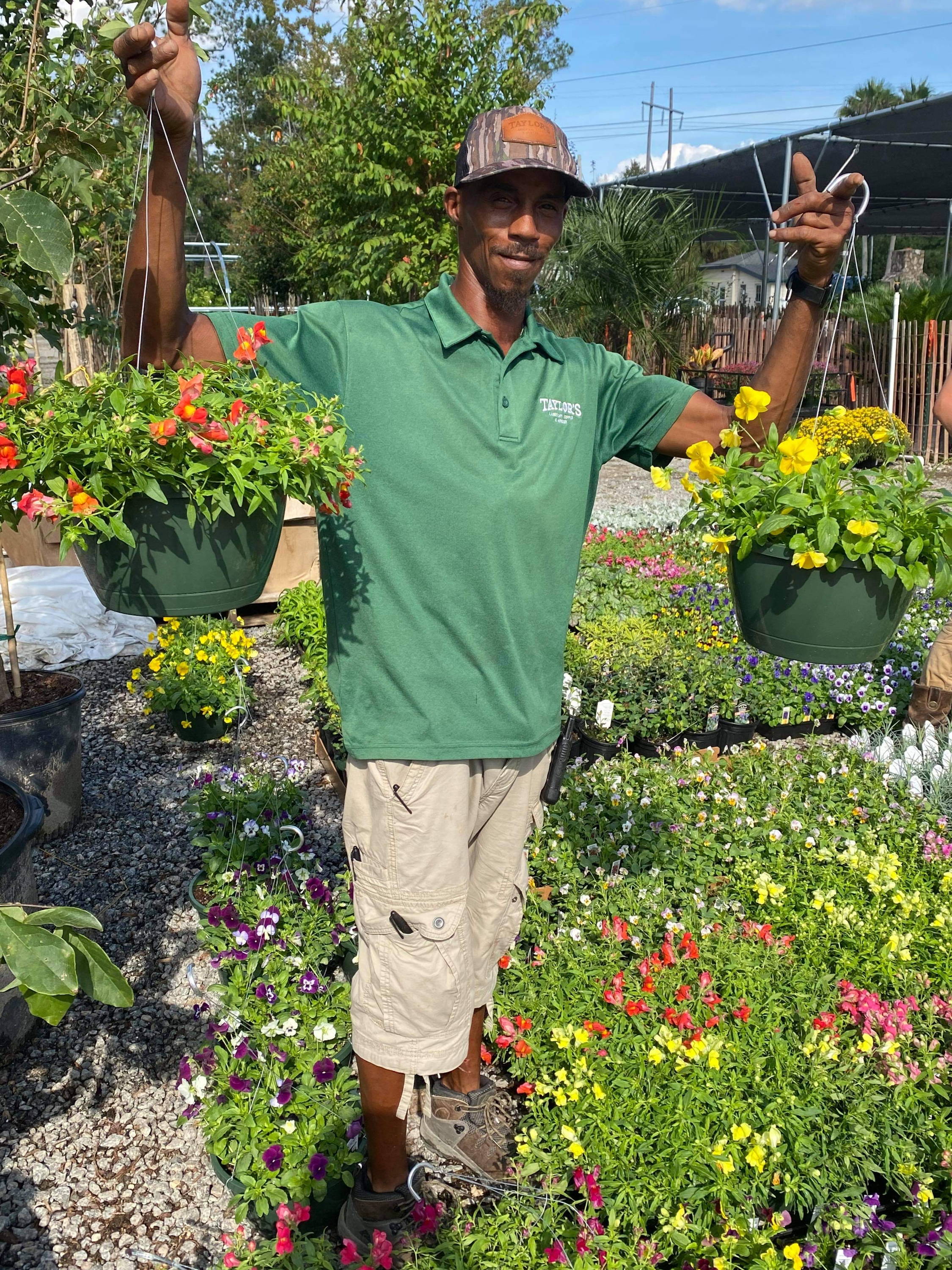 What are Snapdragons, and What Do They Look Like?
Snapdragons are a popular short-lived garden perennial that is often cultivated as an annual. They're a mainstay of traditional flower gardens, with several applications in mixed border gardens to flower boxes to patio containers. The name "snapdragon" is derived from the flower heads' shape, which resemble the snout of a dragon and snap shut.
Snapdragon flowers bloom abundantly throughout chilly weather in bright, saturated hues (virtually every color) and are real standouts in either the spring or fall garden. The blooms begin at the bottom of the stalk and work their way up, producing a lengthy flowering period.
---
Snapdragons exist in a range of sizes and forms, from a few inches to spires that are around 4 feet tall. Tall, dwarf, and everything in between are among the many types available. Breeders have been developing snapdragon varieties for years, and now trailing and creeping versions are also available. These are fantastic filler plants for pots, baskets, or planting in rock wall gaps.
---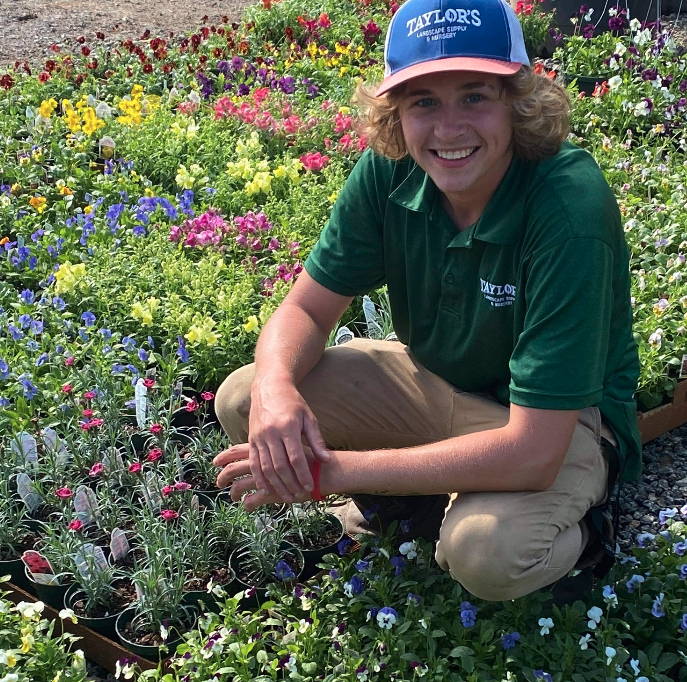 ---
Why Taylor's Landscape Supply is Your Best Option for Landscape Supplies
Taylor's is the best landscaping material supplier since we offer a variety of sizes and forms of trees and flowers, including many various sizes of Pansies, Viola, snapdragons, and more. Taylor's is your one-stop shop for all things landscaping! Our customer care staff are always ready to answer any questions you might have about our products, or anything else related to your lawn or garden.
---